---
The Tangle of Smell

︎Editorial, Installation

︎Concept

Scent is visualized and explored in an abstract manner expressed through color gradients and multi-sensory stimulations. Abstractly, letters A and B are the two different nostrils that allow us to experience scent through this project. They represent the bilateral symmetry of the nostrils, and the journey of a scent molecule and the non-linear path it may take during its course. The design choices highlight the ephermal and poetic qualities that scent embodies. Throughout the project, the pacing imitates a slow guided breathing exercise.

---
Editorial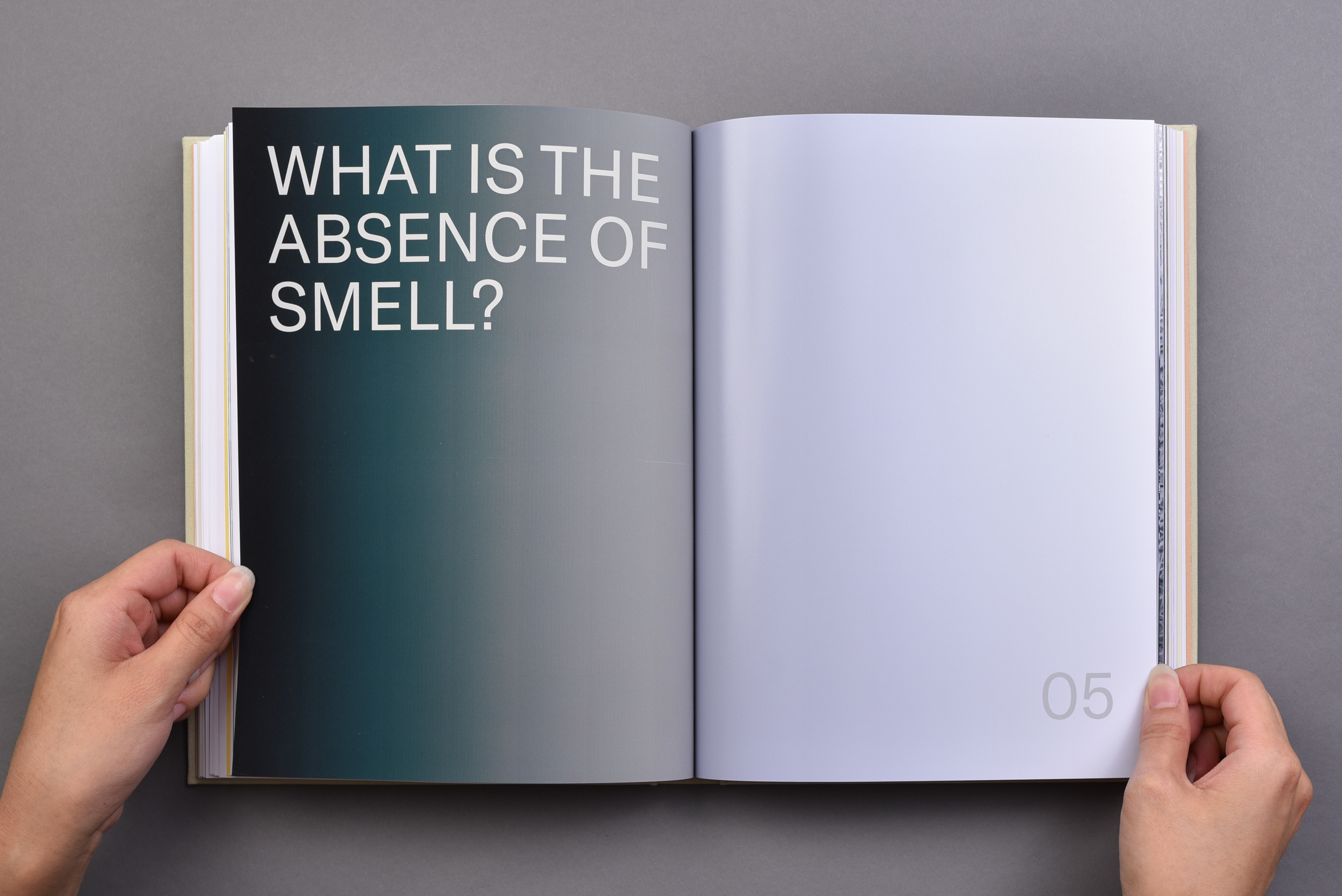 ---
Scent Box Installation
The spatial installation focuses on multi-sensory stimulations that can enhance and create a personal experience every time. It is an opportunity to translate ideas of what scent could be into an visceral experience and understand the relationship between, space, sound, sight, and scent in the space. As people walk through the installation, traces of their scents will be left behind and linger together with the scents being diffused inside the box. Individuals are able to experience a scent journey as they breathe, see, and hear scent visualized abstractly when they step inside the enclosure.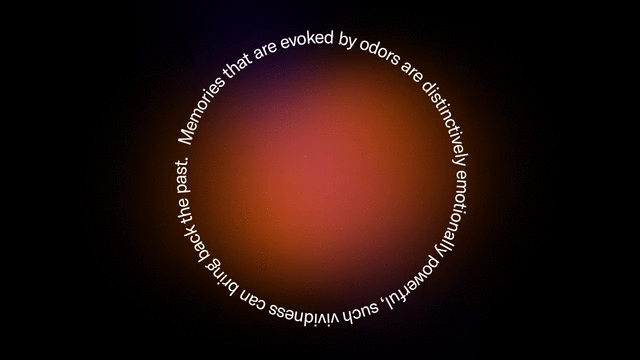 ---
Posters
Created event posters to share with the community about upcoming scent artist exhibitions and the Scent Box installation at the Cooper Hewitt Smithsonian Design Museum.